Resin bound and bonded driveways in Oxford
MD Driveways & Patios has completed an impressive range of resin driveways in Oxford and the surrounding areas, which include domestic driveways, pathways, patios, courtyards, landscaping schemes and pedestrian walkways. Resin driveway lifespans typically range from 8 to 15 years, with virtually no maintenance required. In some situations huge cost savings can be made – if you already have a concrete or tarmac driveway, resin can be installed directly over the top, which means no excavation works are needed. This will undoubtedly save you time and money when it comes to the installation of your new driveway.
A Resin driveway to enhance your Oxford home
Resin driveways in Oxford represent a cost effective alternative to other driveway materials like concrete and tarmac. For instance, they require virtually no maintenance and are extremely hard wearing, with a long life span when installed professionally. Resin Bound and Bonded Surfacing systems can be applied to the majority of driveway surfaces and can be completed fairly quickly, minimising any disruption to your Oxford home.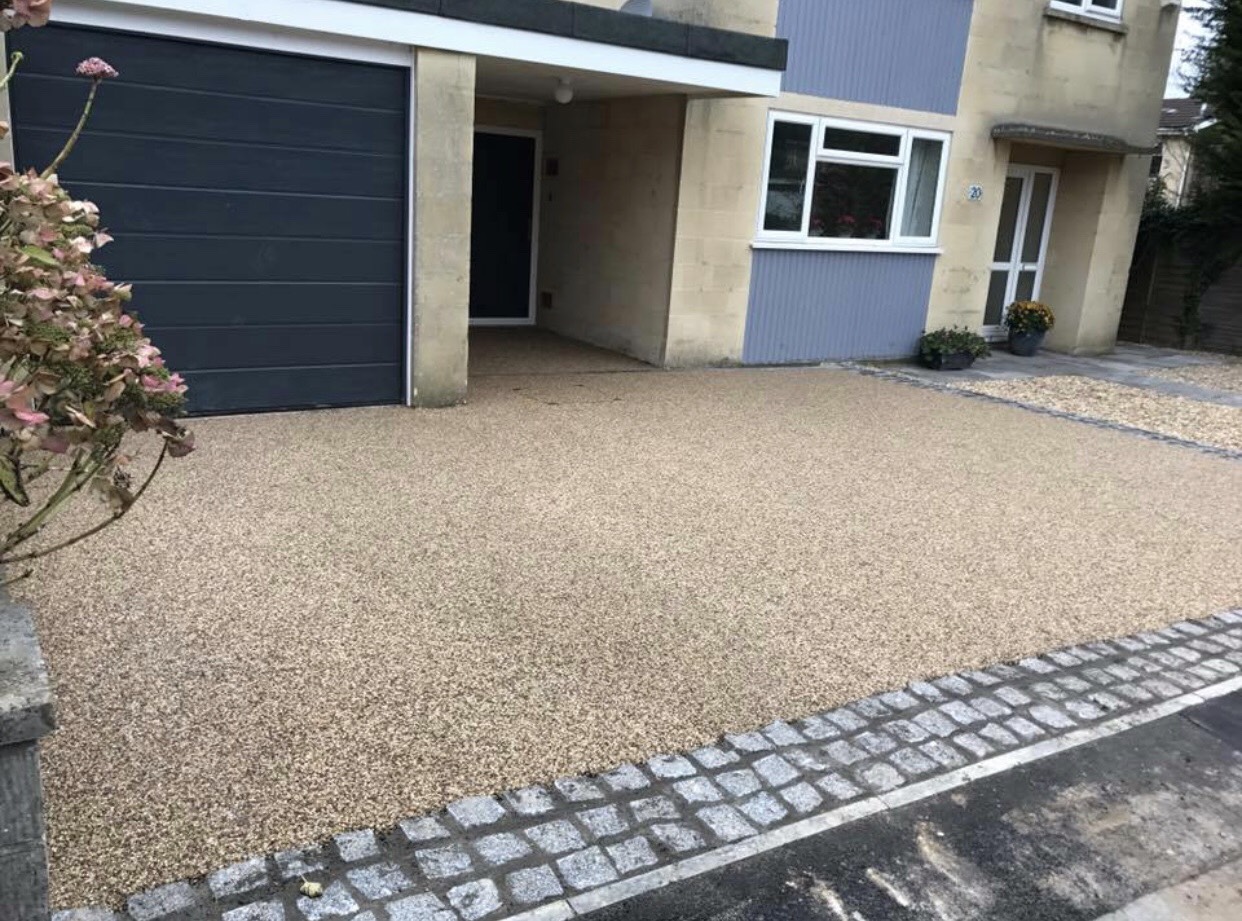 Resin Driveways that Look Terrific and are Long Lasting
Both natural and recycled aggregates are available, which makes it ideal for your Oxford driveway and a very good alternative to other surfaces like block paving, tarmac and concrete. Not only is a resin bonded or bound surface ideal for your driveway, it can also be used for the following applications in your Oxford home:
Stonework

Paving slabs

Patios

Garage floors

Block paving
Resin driveways, paths, patios, courtyards, landscaping schemes – Life Expectancy
The average life expectancy of a resin driveway in Oxford is between 8 and 15 years, depending on the substrate used. We cannot, however, cover any damage attributable to forceful impact, reflective cracking from underlying concrete, damage resulting from sinkage, deformation or wheel tracking of underlying structural layer.
Contact MD Driveways & Patios for Resin Driveway Surfacing in Oxford
A long established paving company, MD Driveways & Patios offer the highest quality resin driveways in Oxford and provide a 7 day a week no obligation quotation service. For a FREE NO OBLIGATION meeting with one of our friendly staff to discuss your specific project requirements, from a large driveway to a commercial project, call MD Driveways & Patios today.